Like ants, termites come in a wide variety of shapes and sizes. The two most common species in Washington are the Pacific dampwood and Western subterranean termite. Both of these species are extremely destructive.
INSPECTION & CONSULTATION
During the initial inspection, our technician will conduct a thorough inspection of the entire home, from the foundation all the way up to the crawl space or attic. When treating a potential termite infestation, it is imperative that we identify the species of termite and location of the infestation.
Both these factors will determine the type and scope of treatment we are able to apply.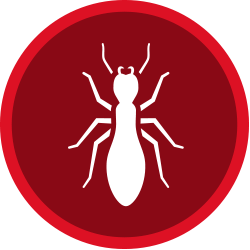 YOUR COMPREHENSIVE TERMITE SOLUTION IS
CUSTOMCARE™!
At Sentinel Pest Control, our job is to ensure that your home is free of pests year-round—our comprehensive service packages are designed to do just that! Tailor-made to meet the needs of Western Washington residents and businesses, our pest control service packages will both remove pest infestations and prevent future ones.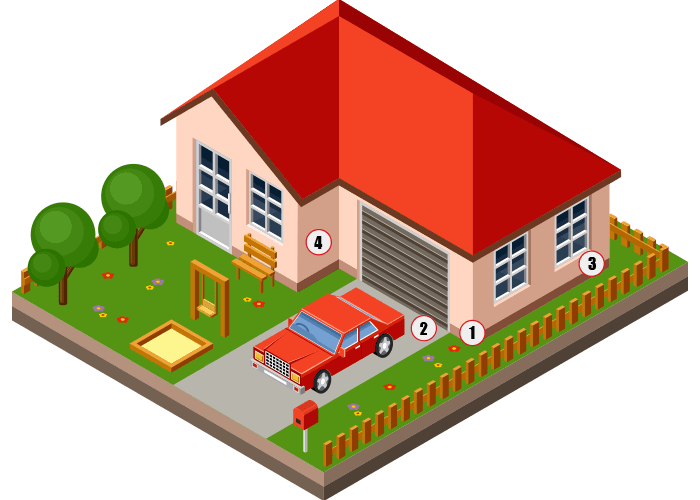 Our CustomCare™ Program is designed to provide fully custom solutions for the unique pest control needs presented by pests, including attic and crawlspace clean-outs, implementation of extensive exclusion methods, bird prevention work, as well as one-time treatments for various insects and spiders.
Some pests require custom solutions to be successfully removed and controlled. This includes termites, woodboring beetles, and birds.
1. Perimeter Trench and Treatment – A 6 inch x 6 inch trench is dug around the perimeter of the home up against the foundation. The trench is then filled with liquid termiticide at a rate of 4 gallons per 10 linear feet and then backfilled with the removed soil.

2. Drill and Inject – Small holes are drilled through concrete walkways, concrete patios, and other concrete surfaces touching the home to expose the soil. The holes are injected with a residual termiticide and then filled with concrete patch.

3. Crawl Space Trench and Treat – A 6 inch x 6 inch trench is dug around the interior of the crawl space up against the foundation following it all the way around. The trench is then filled with a termiticide at the rate of 4 gallons per 10 linear feet and back filled with the removed soil.

4. Wall Void Injection – Walls adjacent to the termite evidence are drilled and injected with a residual termiticide.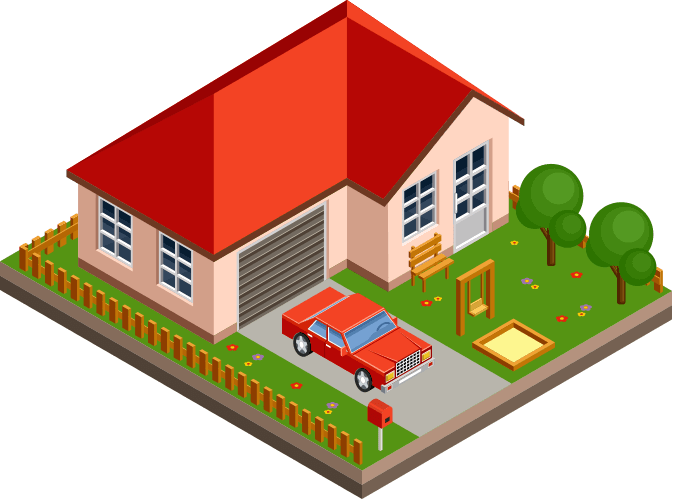 Our SafeHome™ Program is designed to control and prevent the presence of common pests. Through regular inspections, treatments, application of preventative measures, and collaboration with our customers, we are able to develop a comprehensive plan to control any existing pest issue.
There are numerous pests we commonly encounter in Western Washington, including many species of ants, rodents, spiders, cockroaches, moths, and various other insects (earwigs, centipedes, millipedes, indoor fleas, etc.).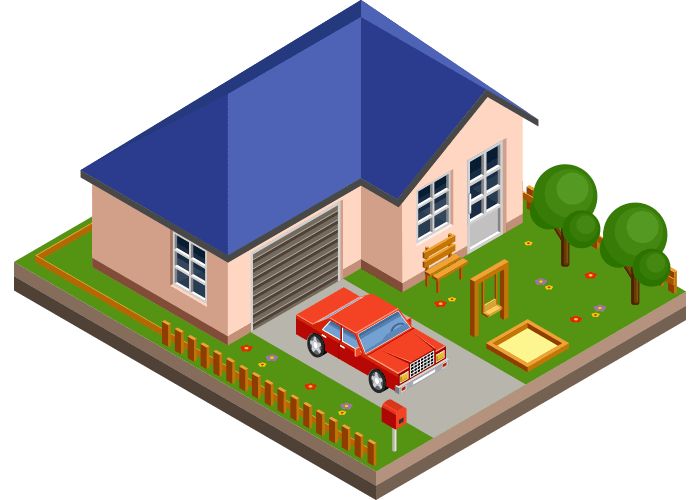 Our SafeHome Plus™ Program is designed specifically to cover more difficult pests. On top of covering stinging insects, SafeHome Plus™ also covers ALL pests covered under SafeHome™, including the simultaneous treatment of rodents and ants!
Certain pests, such as stinging insects, require specialized, long-term treatments to fully control.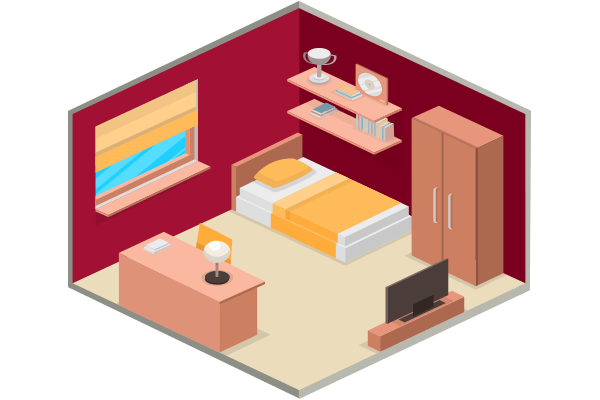 Our SleepTight™ Program is specifically designed to combat and permanently remove all bed bugs in your home. We offer three different treatment options: Thermal Remediation,  Chemical, and our proprietary Thermal/Chemical Hybrid Treatment.
Bed bugs can be a major nuisance. Due to their quick maturity rate, longer lifespan, and skill for hiding, they can be especially difficult to treat.
WE OFFER SAME DAY GUARANTEE!
We understand that your needs can be urgent. Our goal is to provide you with a pest-free home or business as quickly as possible. Call before noon Monday – Friday and a Sentinel professional will be at your door the SAME DAY!
Have any pest related questions or in need of pest control services?
Our office staff is trained to answer any pest control related questions! Once scheduled with us, an appointment confirmation will be emailed within 15 minutes with your appointment information and a picture of your technician!
"While remodeling our house 4 years ago, we found termites in the walls. I called around and Sentinel Pest Control was able to come out the same day. They took a look at our problem and educated us our pest problem and provided us with the best solution…"
"I highly recommend the sentinel team to take care of your needs. They came out to my house after I saw some unwanted spiders and right away knew what they were and solved my problems. I was even able to message them pictures of the bugs…"
"I had the pleasure of speaking with the service manager, Wayne. He was incredibly helpful and actually talked me out of hiring a professional exterminator. If I ever need pest control services I won't call anybody else. Highly recommend calling them!"
"While remodeling our house 4 years ago, we found termites in the walls. I called around and Sentinel Pest Control was able to come out the same day. They took a look at our problem and educated us our pest problem and provided us with the best solution…"
"I have been using these guys for over a year. My house has a greenbelt behind it and we used to have a lot of spiders and bugs in the house. Now it is very rare to find any! I have brought up concerns and they are very receptive and willing to listen and help anyway they can…"
"I highly recommend this company for your pest control needs. We used Sentinel Pest Control yesterday for a yellow jacket removal and our technician Markus was very professional, knowledgeable & displayed caring and compassionate customer service…"
Auburn, WA
Bainbridge Island, WA
Bellevue, WA
Bonney Lake, WA
Bremerton, WA
Burien, WA
Centralia, WA
Des Moines, WA
DuPont, WA
Everett, WA
Federal Way, WA
Gig Harbor, WA
Graham, WA
Kent, WA
Lacey, WA
Lakewood, WA
Olympia, WA
Parkland, WA
Port Orchard, WA
Puyallup, WA
Renton, WA
Sea-Tac, WA
Seattle, WA
Silverdale, WA
Tacoma, WA
Tukwila, WA
Tumwater, WA
University Place, WA
Vashon-Maury, WA