Household pests are more than a minor annoyance. If ignored, they can do serious damage to your home and pose risks to your health and safety. We offer a wide array of preventative pest control services that keep your home safe and pest free year-round!
OUR RESIDENTIAL SOLUTIONS
As a home owner, you deserve to feel that your family and belongings are safe and secure. One of the last things you want is a pest problem. If left untended, persistent pests can do significant damage to your home and belongings, as well as pose potential health risks to your family.
Thankfully, we are here to help! Sentinel Pest Control exists to take care of people. Our pest control services are not only guaranteed to eliminate and prevent future pests, but are also completely safe for your family—pets included!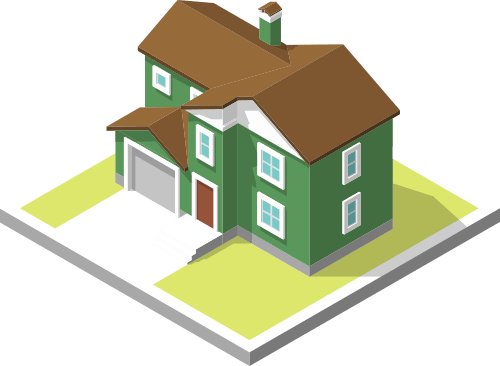 Our Residential Inspection

Every home is unique, and requires unique solutions to prevalent pest issues. Each customer has different worries and concerns when it comes to their homes and the logistics involved with removing a pest. This is why, as with all of our Pest Control Services, we conduct a thorough inspection of the entire home, including the attic and crawl space, to identify the location and nature of your pest issue. This initial inspection is crucial not only for identifying the pest, but also in determining the most effective solution for removal and prevention for your home.
Active & Open Communication

We believe that exceptional pest management is always a combined effort between customer and pest professional. We want to make sure that not only are our customers informed, but that any questions or concerns are accurately addressed as they arise.

Our inspectors are here to help and educate you as much as possible. We go over all inspection findings with you in great detail, explaining the conducive conditions that allowed for the pests to thrive, as well as breaking down our proposed solution for removal and management, including your role in the removal process.
Readily Available Service
No one wants to wait for an invasive pest to be removed. Our pest control services are available either the same day as your inspection or, at the very latest, the following day depending on technician availability. We will do our absolute best to accommodate your scheduling needs whenever.
Once scheduled, your technician will call to confirm your appointment prior to arriving. Upon arrival, your technician will perform a second inspection to confirm that nothing has been missed and then apply the treatment.
If you believe you are experiencing an infestation of any kind, call us immediately. We can answer questions over the phone or provide an in-house consultation. Our inspections are completely free of charge, and done at the homeowner's convenience. Whether you need help with ant control in Tacoma, or you have an infestation of rodents in Puyallup, experience the Sentinel difference and schedule your appointment today!
Frequently Asked Questions
Trim the vegetation away from your home or business.
Trees and shrubs that touch your home provide insects and rodents with easy access to your home. Overgrown vegetation will also supply insects and rodents with food and harborage.
Keep your home and yard clean and clutter-free.
Clean and vacuum on a regular basis. Make sure not to leave spilled items and dirty dishes out overnight. Don't let your garbage can sit and accumulate for an extended period of time—take the trash out regularly!
Don't leave that wood pile stored next to your home or office.
A wood pile is prime real estate for carpenter ants, spiders, and various other insects. Keep the wood pile as far away from the structure as possible. Rodents also use wood piles as harborage.
Make sure your home or office is sealed tight.
Crawl space and attic vents are often entry points into your home. Make sure that the screens covering the vents have not been compromised. Weather stripping and door sweeps often wear out or tear away. Check these areas periodically to ensure that your home is protected.
Remove any sources of moisture.
Sources of moisture such as leaky roofs, clogged gutters, plumbing leaks or standing water should be fixed as soon as possible.
WE OFFER SAME DAY GUARANTEE!
We understand that your needs can be urgent. Our goal is to provide you with a pest-free home or business as quickly as possible. Call before noon Monday – Friday and a Sentinel professional will be at your door the SAME DAY!
Have any pest related questions or in need of pest control services?
Our office staff is trained to answer any pest control related questions! Once scheduled with us, an appointment confirmation will be emailed within 15 minutes with your appointment information and a picture of your technician!