As a business owner, one of the last things you want to worry about is a potential pest infestation derailing your day-to-day operations. However, even at the cleanest of commercial facilities, tenacious pests can make their way inside and start causing problems. The presence of pests can not only scare customers away, but could also result in damaged property and/or fines from local municipalities. If a pest issue is left untended for too long, your business could potentially be closed down.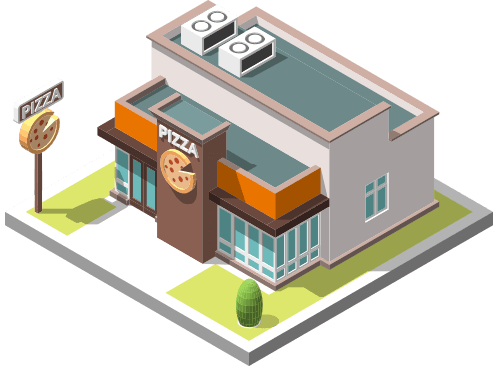 SCHEDULING

Scheduling is often a major concern for businesses. At Sentinel Pest Control, we not only recognize the importance of keeping your commercial establishment pest-free, but also that your time is valuable. Most restaurants cannot afford to close, or have a pest control truck parked out front during lunch time. Likewise, schools cannot be serviced while school is in session and children are present.

Thankfully, we are on your schedule! We make every effort to accommodate the scheduling needs of our customers, so that service can occur after hours or on weekends!
DISCRETION

Public perception is extremely important. Though taking preventative measures to control a pest issue is a good thing, the presence of a pest control company can have a negative impact on a business's public reputation. Most people do not want to associate establishments with any sort of pest related issues. This is especially true for grocery stores, restaurants, or any establishment that handles food.

Similarly, apartment managers and property managers do not want fear or panic to spread throughout their communities if tenants start to hear about a bed bug problem. To prevent any sort of public issues, our technicians and inspectors have been trained to exercise the utmost discretion while servicing your property.
INDUSTRY-SPECIFIC KNOWLEDGE

Pest control needs vary from industry to industry. There are both structural and municipal requirements to which each industry must adhere. For example, an apartment complex may not have the same pest control needs as a commercial kitchen or warehouse.

Our skilled technicians have received extensive training in the niche municipal needs of industries common to Western Washington. We are well-versed in the requirements of specific industries and local municipalities, and can ensure that your facility will be both well protected and up to code.
ONSITE LOG BOOKS

As part of ALL our commercial pest control services, we keep an onsite log book. These books are used for keeping and organizing relevant information on a given commercial site as we perform regular service. They also assist in facilitating communication with our customers, as well as maintaining municipal and industry regulations.

Each of our onsite log books contain MSDS sheets, graphs, a detailed summary of the scope of service, licensing and insurance information, technician contact information, and a regularly updated sighting log.
Frequently Asked Questions
We will only tell your tenants or employees what they need to know to stay safe or what you allow us to tell them. We understand that discretion is extremely important, and will always strive to remain low key.
WE OFFER SAME DAY GUARANTEE!
We understand that your needs can be urgent. Our goal is to provide you with a pest-free home or business as quickly as possible. Call before noon Monday – Friday and a Sentinel professional will be at your door the SAME DAY!
Have any pest related questions or in need of pest control services?
Our office staff is trained to answer any pest control related questions! Once scheduled with us, an appointment confirmation will be emailed within 15 minutes with your appointment information and a picture of your technician!