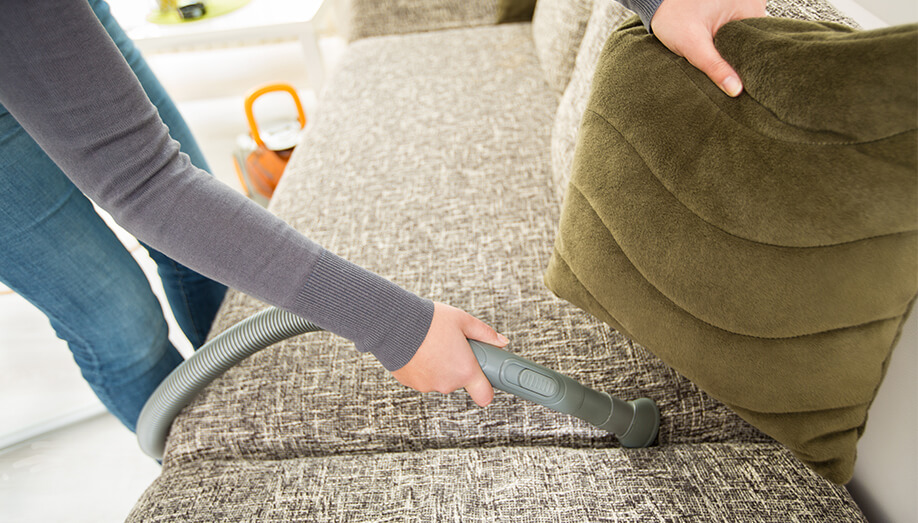 When you call in a pest control professional to take control of a pest problem, you want to make sure the pests will be gone for good. For pest control services to be effective, it requires a partnership from both the homeowner and the professional to eliminate the pests and keep them out. We here at Sentinel want to help by providing you with several things you can do to get the most out of your pest control service.
Preparation for pest control services can be as varied and unique as the pests you want to eradicate. Before an inspection, take note of the areas where the pests have been sighted. Some pests may have different activity during certain times of the day. Other pests, such as rodents, spend a substantial amount of time hiding and may be difficult to spot; however, they do leave behind plenty of evidence for the inspector to see where they are getting into the home.
Once an inspection is complete, the inspector will provide the homeowner with a detailed summary often including a checklist of everything they inspected and what their findings were. From there, a discussion will take place on what needs to happen from both the homeowner and the pest control professional to successfully eliminate the pest(s) from the home.
The pest control professional will provide the homeowner with a preparation sheet to be completed before treatment. If the guidelines are not followed correctly, the pest control professional could deny performing the treatment. It could also cause the treatment to be ineffective and cause a potential reinfestation.
Interior Preparation
Properly preparing the interior of your home will allow the pest control professional to easily access the baseboards, to help the treatment application be its most effective. Cleaning up around the home will assist in the removal of some pests and their eggs, and will aid in eliminating some of their food sources and help prevent reinfestation in the future.
Interior preparation may include:
Tidying up of the home, including removing any items of clothing or toys from the floors
Thoroughly vacuuming carpets, rugs, and upholstery
Cleaning any hardwood/linoleum floors
Moving large furniture items at least 6 inches away from the walls
Making sure the kitchen is cleaned and accessible
Putting away/sealing all food items
Removing any pet food/water dishes
Disposing of any trash
For homeowners with aquatic life, terrariums, or other enclosures, they will need to be moved and covered with large sheets or towels for the duration of the treatment.
Exterior Preparation
Just like inside the home, preparing the outside of your home can help your pest control professional provide the most effective treatment.
Exterior preparation may include:
Trimming back vegetation and trees from touching the side of the home
Closing and sealing any entry points to prevent re-entry
Removing any firewood/wood piles away from the home as they are a target for pests
Installing door sweeps on exterior doors and weather stripping on garage doors
Removing any items that allow stagnant water, such as kid pools, old tires, etc.
Clearing walkways and removing any potential trip hazards
Clearing any storage away from the foundation of the home
Preparing for Difficult Pests
For pests that are more difficult to eradicate—such as fleas or bed bugs—there are a few more steps that should be taken before a treatment.
Some examples include:
Washing all bedding and linens in hot water, and finishing on a hot drying cycle
Bagging up clothing and items before treatment
Applying a pet-friendly flea treatment to any fur-bearing pets before a professional treatment (to prevent reinfestation)
Removing all electrical outlet and switch covers
Once your pest control professional has successfully applied the treatment to your home, you will have to follow the after-treatment instructions.
This may include:
Vacating the home for up to 4 hours to allow the product to dry (this also applies to any pets!)
Continuing to keep the home clean by keeping any food tightly sealed and stored correctly
Thoroughly vacuuming carpets, rugs, and upholstery to remove dead or dying pests
Disposing of vacuum contents into a tight garbage bag and disposing it straight outside into your trash cans
Continuing flea treatment of pets
Following these steps is vital to a successful removal of pests from your home. Once the pest issue is under control, your pest control professional will recommend a regular program to prevent reinfestation. A partnership between the homeowner and the pest control professional will create a strong defense for your home to allow you to keep your family safe, happy, and healthy.
If you want to know what's included in Sentinel Pest Control's treatment preparation list, have a look at our prep sheets for roaches, fleas, and bed bugs. If you are experiencing a pest infestation and need help, contact Sentinel today!