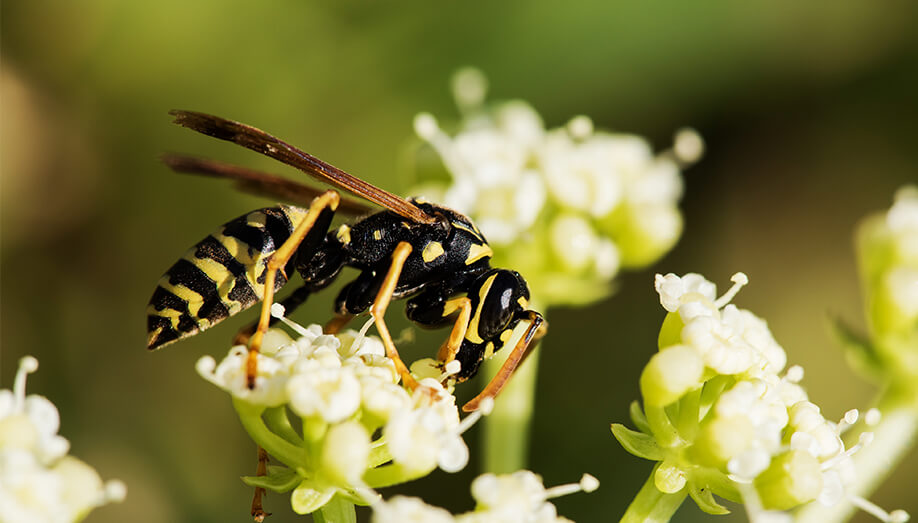 As the summer months are right around the corner, we get excited with the thought of all the lovely sunshine and all the fun outdoor activities that come with it, especially here in the wonderful Pacific Northwest! However, we often forget that humans are not the only ones getting excited with the warmer weather approaching – pests are also abundant during this time.
To prevent your summer being ruined by a potential pest infestation, it's important to take preventative measures to protect your home or business from summer bugs, so you can make the most out of the beautiful summer in the Pacific Northwest!
Here are some of the common pests to keep an eye out for this summer:
Ants
The two most common species of ants found in our region are odorous house ants and carpenter ants.
Odorous house ants—more commonly known as sugar ants—are considered the most prevalent nuisance pest in the Pacific Northwest. As the weather gets warmer, they become more active and enter homes in search of food and moisture. They prefer areas where they can easily obtain these, such as the kitchen and pantry.
There are plenty of preventative measures you can take to stop ants from becoming an issue:
Outside of your home, keeping vegetation such as trees and plants away from your home will help prevent ants from using them as access into your home.
Make sure that all your windows and doors are sealed, and any holes or gaps are fixed.
If you have pets, make sure their food bowl is picked up after a meal, as any food left lying around will become an attractant for ants.
Inside your home, make sure to always keep any food sealed tightly, and keep all surfaces such as kitchen counters and floors clean.
Stinging Insects
Stinging insects such as yellow jackets, wasps, and hornets are among the most common summertime pests here in the Pacific Northwest, and they can be a painful nuisance. Stinging insects are considered "social" insects, and they are also very territorial about their nests; this means that if they are approached, they become very aggressive, and may sting multiple times.
Here are some preventative measures and tips you can use to help protect your home from these types of stinging insects:
Walk around the exterior of your home frequently to check for any stinging insect nests underneath the eaves, gutters, railings, or rafters, and even under your porches and decks.
Yellow jackets build nests in the ground, as well as in shrubs and bushes.
The best and safest method to take care of any stinging insect this summer is to have a licensed professional identify the type of stinging insect you are dealing with, and have them safely and effectively treat and/or remove a nest.
Spiders
For most people, a spider issue during the summertime and the urgency to have it addressed is more so due to a fear of spiders rather than them actually being a nuisance. Certain species of spiders can be dangerous, but there are only six in total throughout the nation. The most commonly found spider here in the Pacific Northwest is the hobo spider.
Most people overlook the fact that spiders are a beneficial part of our environment; they take care of other nasty pests such as earwigs, moths, and flies. It is important to note that homes located near wooded areas or bodies of water tend to have higher populations and varieties of spiders.
Here are some preventative measures you can take to help avoid spiders from taking over your home:
Check your windows and door frames to make sure they are snug fitting, and there are no gaps.
Remove any clutter around the inside and outside of your home, as it can become a harborage for other insects—and will attract spiders as a food source.
Overgrown vegetation that is near or touching a home is extremely attractive for spiders, as it allows for easy web building.
Bed Bugs
Bed bugs are a year-round pest. Although they do prefer the warmer temperature, you can, unfortunately, bring bed bugs home any time of the year.
There is a reason why it seems more common that bed bug issues increase during the summer, and the primary reason for this is because of the rise in travel done during these summer months. Bed bugs are the ultimate hitchhikers! They easily travel in suitcases or bags, clothing items, and bedding materials.
So, how can you prevent bringing home bed bugs?
First, do some research on where you will be staying to see if they've had issues in the past. You can also do a self-check inspection of your room before bringing in your luggage—all you need is a cell phone with a flashlight capability!
Check the headboard of the bed. Take off the sheets and inspect the mattress and box spring, paying close attention to the tufts of the mattress and folds in the box spring. Check any upholstered furniture in the room for any signs of activity.
If any evidence of bed bugs is found, request to be moved, or leave the establishment altogether. If you opt to stay, don't settle for an adjacent room, move as far away from the infested room as possible!
Call a Professional!
There's nothing quite like the summer we are blessed with in the Pacific Northwest. If pests are sticking around and putting a damper on your summer fun, it's probably time to call in the professionals. Sentinel Pest Control offers free inspections, and if you call us before noon with an urgent pest issue, we will have someone at your door the same day. If you have any type of pest issue, contact us!