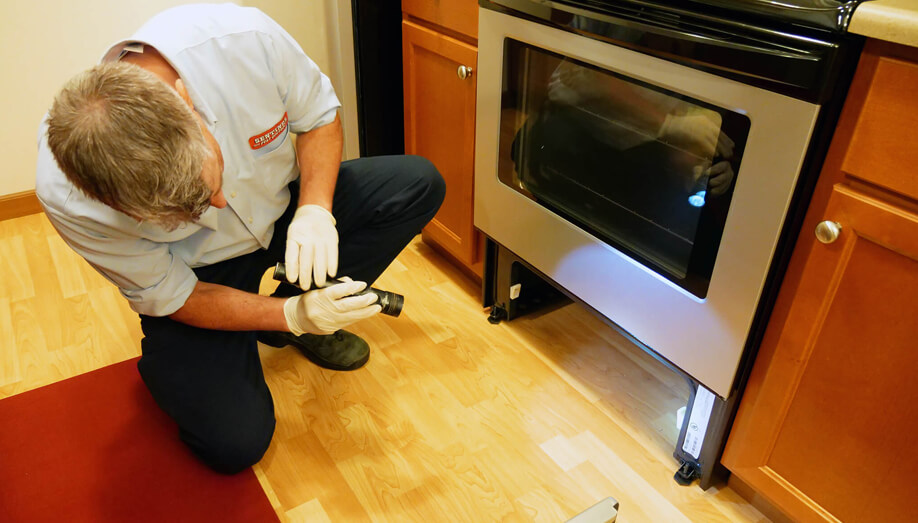 How to get rid of sugar ants is an age-old question that homeowners and business owners alike have wrestled with for decades. Surprisingly, many pest control professionals struggle with the same thing. These tiny black ants have perplexed even the savviest of exterminators, and certainly frustrated countless DIY pest controllers. Let's investigate the techniques that actually work and the numerous myths that probably won't.
Ineffective Sugar Ant Removal Methods
Let's start with some DIY home remedies that will likely fail miserably. Every one of us has a friend that swears by one of these treatments for sugar ants:
Mixing boric acid, baking soda, sugar, and soak cotton balls in it
Spraying white vinegar all over their pheromone trails
Sprinkling cinnamon all over the kitchen and hope the infestation goes away
Mixing up citrus essential oils and spraying the entry points
Sealing off all the different places they are coming into the house to prevent entry
In reality, none of these methods will give you the results that you are looking for. Most of those DIY tips will cause an odorous house ant colony to bud or fracture, making your problem worse and spreading it throughout the house. These DIY techniques are using repellent products. In other words, the queens are detecting something dangerous or foreign in the environment (repellent products) and budding. Raid, Home Defense, and Black Flag are a few examples of the over-the-counter repellent product that are available to the public.
Understanding Sugar Ants
Before we can successfully kill ants, it's important we have to understand a little about them. First, sugar ants (also known as odorous house ants or piss ants) are a multi-queened species that can have colonies that number in the hundreds of thousands.
It's extremely difficult to pigeonhole nesting sites. Odorous house ants typically do not discriminate when considering locations for their colonies. However, some common nesting sites in and around structures include:
Wall voids
Under appliances
Near leaky faucets
In damaged insulation
In vacated carpenter ant and termite nests
Under stacked fire wood
Throughout loose soil
Lastly, understanding the phenomenon known as "budding" is extremely important. Budding, also called fragmenting or fracturing, is when the various queens within a nest detect that there is something foreign or detrimental in their environment and then they spread. Each queen will go in a different direction and start a new nest.
Many of us have had firsthand experience with budding and not realized it. The ants started in the kitchen, I sprayed down the area, and now I have them in the laundry room and bathroom too. If budding occurs, your ant problem will grow exponentially and spread throughout the structure.
Effective DIY Tips for Getting Rid of Sugar Ants
What can we do that won't cause the colony to bud? Using non-repellent products is key to getting rid of sugar ants in your home. When used properly, these products are not detectable by sugar ants or any other type of ant and will not cause budding. Once the application has been made, the ants will continue about their daily business completely unaware of the treatment.
All those ants entering your home that come into contact with our non-repellent ant killer, will find their way back to the colony and spread it around. One other technique that may offer some success is baiting. Using ant baits that mimic food sources can be effective, but it often fails by itself for various reasons. The best pest control professionals out there will use non-repellent liquid applications in conjunction with strategically placed baits.
Now that we know what kind of products to use, where can we get them? Finding and purchasing ant bait is relatively easy. Any of your big box stores like Lowes, Home Depot, and McLendon's will have a few options for you to choose from. Remember—stay away from the repellent products that you will see on the shelf!
Non-repellent insecticides, unfortunately, are not so easy to get. They generally require a pest control operator's license to purchase and/or apply. So how are we supposed to get rid of sugar ants then? Start with a thorough inspection. Try to find as many ant trails inside and outside of the structure as you can and apply bait. Be sure to follow the bait's product label.
The number one reason people and exterminators fail with bait is that they don't use enough. However, don't just use a big glob in one spot. Apply lots of small feeding stations in many different areas around where you've located the activity. If you're still not successful, don't waste tons more money on DIY products – call a professional! If you live in Tacoma, Seattle, or anywhere in the Puget Sound area, call Sentinel Pest Control to get rid of your sugar ant problem!