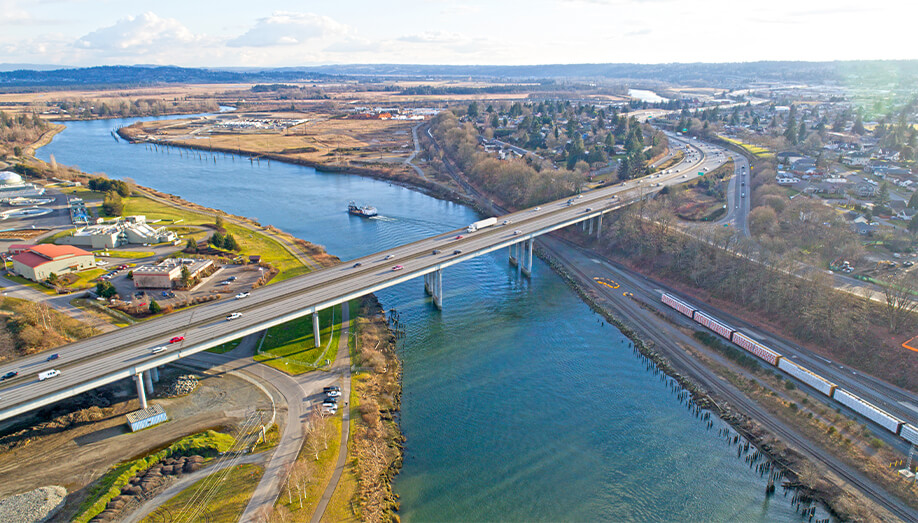 Most homes in Snohomish County encounter some form of pest infestation at some point or another. Less than 2 decades ago, the Everett area's main pest issues included German cockroaches and odorous house ants. Since then, the need for pest control hasn't changed but our biggest threats have. With an abundance of portside cities such as Everett—which is home to Naval Station Everett and The Port of Everett—we are contending with pests such as rodents and bed bugs.
Pests are unpredictable and require proactive control—not reactive treatments—for long-term protection against insect and pest-borne illness and damages to your homes and structures.
The recommended frequency of pest control can be impacted by several different factors, including:
Location – Locations near water, wooded lots and neighborhoods, green belts, etc.
Type of home – Some home styles provide more access to pests than others.
Condition of home – Keeping your home in "ship-shape" is best to keep pests out!
Type of pest – Wood destroying organisms, digging and tunneling pests, etc.
Common Pests in the Everett Area
Washington is noted for the beauty it displays within each season. Just take a trip to any of the gorgeous parks and coastline and you will see! Locations such as Forest Park and Howarth Park located in Everett provide a stunning scenic background lush with wooded trails and soothing coastlines provide habitat to many pests. And with each change of season, comes another cycle of flora and fauna to navigate.
Every new season in Snohomish County presents its own unique pest challenges, however. Here's what you could expect throughout the year:
Fall and Winter Pests
Rodents – Cooler weather forces these mammals to find warmer habitats as well as forage more desperately for food.
Cockroaches – Roaches can withstand even below freezing conditions; however, they prefer warm dark areas and will quickly invite themselves into your home to stay warm.
Spring and Summer
Stinging Insects – New spring growth brings pollinators. While pollinators are essential to crops worldwide, they can pose risks to those encountered by them.
Ants – The abundance of food and water sources in Everett are typically why residents find these small invaders in their homes and structures.
Birds – Continued growth and development all around Snohomish County forces birds from their natural habitats. While most birds are protected under the Migratory Bird Act of 1918, they still pose many risks to structures, crops, and gardens.
Year-Round
Spiders – 968 species of spiders exist in the PNW and are very unique in how they are dealt with, as arachnids do not behave like insects.
Bed Bugs – Bed bugs are hardy insects and transient pests that easily travel. Everett hosts a multitude of traveling populations within military bases, airports, and hotels providing a hospitable environment for bed bugs as a result.
Benefits of Monthly Pest Control
Proactive control protects from the constant threat of pest invasion and side-effects of active infestations such as:
Health risks
Food/surface contamination
Structural damage
Unpleasant odors
Bites, scratches, and stings
The high costs of one-time solutions (that often are ineffective as many pests require diligent, ongoing monitoring and maintenance)
Protects your home from potential damage, helping you avoid expensive repairs while preserving your property value. With an average property value in Everett, WA surpassing $550,000 USD, many of these damages are avoidable
Keeps your business free of health code violations, thereby making for happier customers and employees and avoiding costly shut-downs
During the pandemic events that began in March 2020, pest control was deemed an essential service by WA executive order. It is estimated that over 51% of homes and businesses across the US utilize professional pest services which directly aids the industry in suppressing what could be an even larger threat to places like Everett. Pests including cockroaches, bed bugs, and mosquitos definitely pose a serious threat to the health and security of Snohomish County residents and visitors, but consistent and knowledgeable integrated pest management is the most proactive method to keep them under control.
Call us TODAY to get your best pest-free life started! Our offices located across the Puget Sound are ready to assist you!
Located in: Everett, WA • Renton, WA • Olympia, WA • Puyallup, WA