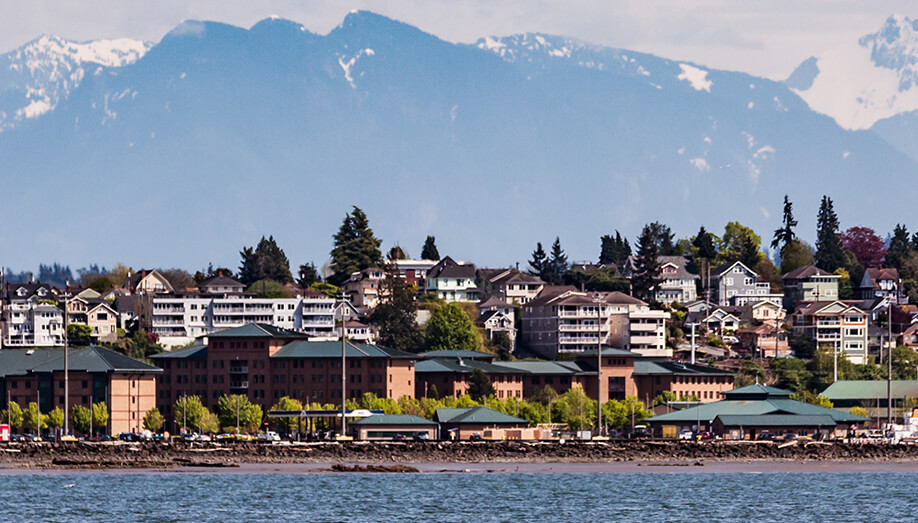 One of the reasons why ongoing pest control services are necessary is because pests are always looking for new and better sources of food, water, and harborage. Ants, spiders, rats, mice, termites, bed bugs and most every pest in the Pacific Northwest requires these essentials to survive. Because of this, they will often return after a one-time treatment, especially if the conducive conditions that attracted them in the first place haven't been addressed.  Most pests can quickly adapt to new environments, and some will even develop resistance to pesticides, making it far more difficult to control them over time. This is why it's so important to have a comprehensive pest control program in place, which includes ongoing inspections, treatments as needed, and collaboration between pest professional and client.
What Can I Expect From Sentinel Pest Control's Residential Pest Control Services?
At Sentinel Pest Control, we offer comprehensive pest control services to homes and businesses in Everett, WA and the surrounding areas. Our services include:
Inspection: Our inspectors will come to your property and perform a thorough inspection to identify any potential pest problems. They'll look for evidence of pests, such as droppings, nests, and chewed materials, and will also identify any conducive conditions that could be attracting pests, like leaks, cracks, harborage and potential food sources.
Treatment: Once our inspectors have identified a pest problem, they will recommend an IPM plan to control the pests (Integrated Pest Management).  This may include the use of baits, pesticides, and exclusion methods, such as sealing up entry points to your home or business.
Monitoring: After the initial treatment, our team will continue to monitor your property for any signs of pests and conditions that could lead to an infestation. If pests are detected, we will perform additional treatments as needed and make any necessary recommendations.
Prevention: In addition to treating pests, our inspectors will recommend steps you can take to prevent pests from returning in the future. This may include sanitation measures, such as cleaning up spills and crumbs, and exclusion measures, such as sealing up entry points to your home or business.
Why Should I Choose Sentinel Pest Control?
We are local to the Everett area, family-owned/operated, consummate professionals, and understand your unique needs.
At Sentinel Pest Control, we have the experience and training needed to effectively control pests in Everett and the surrounding areas. Our inspectors are licensed and insured and are committed to providing the highest level of service to our customers.
In addition, we use environmentally-friendly methods of control, whenever possible, to minimize the impact of our treatments on the environment. We also use the latest technology and equipment to ensure that our treatments are as effective as possible.
Finally, we understand that pests can be a nuisance, and we work to resolve pest problems as quickly and effectively as possible.  We offer a 100% satisfaction guarantee and a same-day-service guarantee, so you can feel confident in your decision to choose Sentinel Pest Control.
Your home or business is likely your biggest investment.  Ongoing pest control services are an important part of protecting your property from pests in Everett and other areas in Washington. With Sentinel Pest Control's comprehensive packages, you can be sure that your home or business will be protected from pests and the problems they can cause. Contact us today to schedule a free inspection and get started on your path to being pest free!