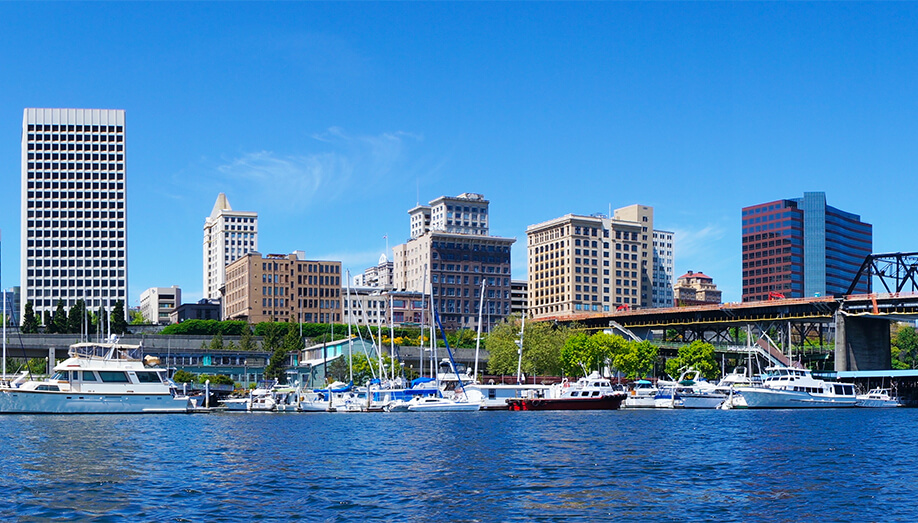 Homeowners and businesses in Tacoma, WA are fortunate to have a huge variety of quality pest control companies to choose from when faced with ants, rodents, spiders, bed bugs, or any of the other common local pests. Open a phone book and you'll find pages and pages full of local pest professionals. Search online and dozens of exterminators are available. Ask a Facebook neighborhood group from the Tacoma area for a recommendation and plenty of people will be happy to chime in.
So the question then becomes: How do I pick the pest control company that fits me best? Here's some great tips and pertinent questions to ask when narrowing down the field of prospective exterminators:
How much do pest control services cost in Tacoma?
As you will find in any market, prices in the pest control industry can vary from one extreme to the next; things are not always as they appear! There are some key variables that you need to look at when comparing the overall cost of treatment and/or ongoing maintenance programs.
Don't just look at the cost of the initial treatment. How much are the monthly or quarterly costs? Many pest control companies will charge substantially less on the first service, but hike the price of the ongoing monthly or quarterly programs. Be sure to add the cost of the initial service and ongoing maintenance to determine an accurate cost for the year.
Will it cost extra to call a technician out to my home prior to my scheduled service?
Some pest control businesses around Tacoma will charge you extra money every time they come to your home or business, but there are a number of exceptional companies that will provide these extra services at no additional cost to the customer.
Free services in between regularly scheduled paid treatments will incentivize pest control technicians to provide quality service the first time around, and ensure your ant, rodent or spider problem is solved sooner than later. Be certain to ask if there is a cost to extra service visits!
What pests are covered in my service agreement?
Comparing apples to apples is very important here. Many pest control companies will provide service on an à la carte basis, charging per pest that is treated. There are, however, some pest professionals in Tacoma that will cover many or all types of pests on the same service agreement without charging any more money.
There can be a tremendous difference in value from one company to the next.  Ask what pests are included and which ones aren't!
Am I locked in to a lengthy contract?
The majority of pest control companies in Tacoma won't do business with you unless you sign a year-long contract, but a handful of them will gladly provide services on a month-to-month basis without making you sign an ongoing agreement. Be sure to read the fine print!
How soon can the company come out to my home?
When you have a pest problem, waiting a week or two for the exterminator to come out is not acceptable. Many companies simply aren't properly staffed, and are unable to respond in a timely fashion. Would you want to wait a whole week while bugs or rodents multiply in your home?
If you would like your pest issue solved sooner than later, look for those companies who have a same day service guarantee.
Will the company provide me with an inspection prior to giving me a proposal?
There is no way to come up with an effective plan that fits your unique situation without first knowing all the specific details. Finding and understanding pest entry points, harborage areas, food and water sources, conducive conditions, and other factors are absolutely necessary for effective integrated pest management.
Top notch exterminators will gather all this information, and then provide you with an all-encompassing solution. Demand a thorough inspection from your chosen pest control company prior to the proposal!
Can the company handle every type of pest?
Finding a pest control company that can do it all can be extremely advantageous for the consumer, as it often means saving time and money. Some pest infestations require repairs, clean up, deodorizing/sanitizing, insulation/vapor barrier removal and replacement, duct repair, extensive exclusion work, advanced heat equipment and technology, and much more.
There are certainly pest professionals that can do it all! Be sure to confirm that your exterminator has these capabilities, and then enjoy the extra time and money that you'll save.
What kind of warranty does the company have?
It's important any business stand behind the work that they do. The mark of an exceptional pest control company isn't whether or not they make mistakes; it's what they do when mistakes happen.
Ask about the warranty. Don't just ask if there is a warranty; ask how long the warranty is, and what it covers. It's important to note that some warranties will vary depending on the specific insect or pest that is being treated. For instance, a company may warranty termite work for five years, but bed bug work for only 30 days. The more questions you ask, the better.
Do some background research!
If you want to choose a reputable pest control company, here are some great resources throughout the State of Washington, Pierce County, and City of Tacoma:
Check online reviews!
Google reviews are a great place to get unbiased feedback from current and former customers. The pest control industry is service-based, so lots of people take the time to leave reviews.
Keep in mind you can't make everybody happy all the time; read reviews carefully and try to look for patterns of positive or negative feedback.
Take a peek at their website.
A well-written and informative website can speak volumes about a company. A pest control company's website should tell you almost everything you need to know on whatever pest you're dealing with. Typical issues in the Tacoma area include sugar ants, carpenter ants, rats, mice, spiders, roaches, and bed bugs, so any quality pest control website should provide detailed information on these pests.
The people of Tacoma are extremely lucky to have a great group of pest control professionals to choose from. With a little bit of research and knowing the right questions to ask, you'll find the right fit for you and your family. Happy hunting!