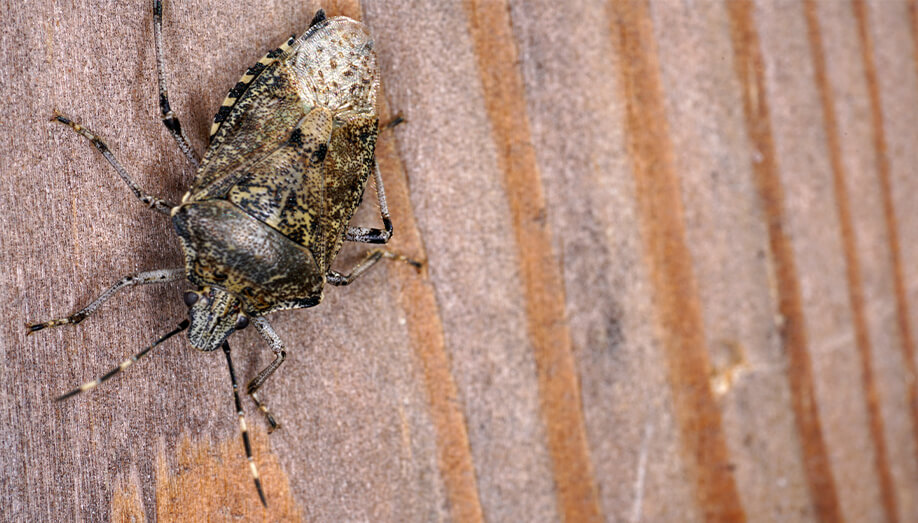 A native to Asia, stink bugs (scientifically known as Halyomorpha halys) are relatively new to the United States. Stink bugs only arrived in Virginia in 1998 and didn't make it to the West Coast until nearly two decades later, where they were spotted in Portland, Oregon around 2017.
Out of the 51 species of stink bugs, the brown marmorated stink bug (BMSB) is the most common species found here in Washington. They are roughly 3/4" in length as adults, and can be identified predominantly by their triangular shield-shaped shell and their mottled grey-brown coloring. Stink bugs don't pose any direct threats to humans or property, but they pose a significant risk to the agriculture industry as well as gardeners. Having no natural predator has allowed these pests to spread very rapidly as well.
What Should I Do About a Stink Bug Infestation?
Stink bugs earned their name from the odor they emit in defense when squished, so crushing them can lead to a pretty smelly situation! While brown marmorated stink bugs don't damage structures, infestations are most commonly found on the sides of building and homes where it is sunny and warm.
Seeking warmth is the same reason why the BMSB may try to make their way into your home or business. You can avoid this by checking the seals around your windows and doors and repairing any breaches you find using a high-quality silicone or silicone-latex caulking.
Helpful DIY Tips for Stink Bug Control
There are many things that you can do to avoid a stink bug infestation on your own:
Plant mint in your garden (they do not like strong scents)
Spray plants with a solution of mild soapy water, making your plants and gardens an unwelcoming environment for stink bugs
Make a natural mint repellent to spray on plants, skylights, windows, and entryways (10 drops mint essential oil + 16 oz water)
Rub dryer sheets on screens (strong smell deters them)
Sweep stink bugs into a bucket with 4-5 inches of soapy water
Use a vacuum to remove any visible stink bugs (don't crush them!)
When removing stink bugs from any location with a vacuum, be sure that vacuum has a bag—if not, they may transfer their odor to your vacuum! DIY methods can help deter an infestation of BMSBs, but may not be as effective once an infestation has already begun. In this case, your best route for successful resolution is to have the areas that you are seeing stink bugs professionally treated.
In the event that you encounter a large infestation and need professional help, call us!